Will they make friends and will they eat properly? Here's how to prepare for your child's departure to university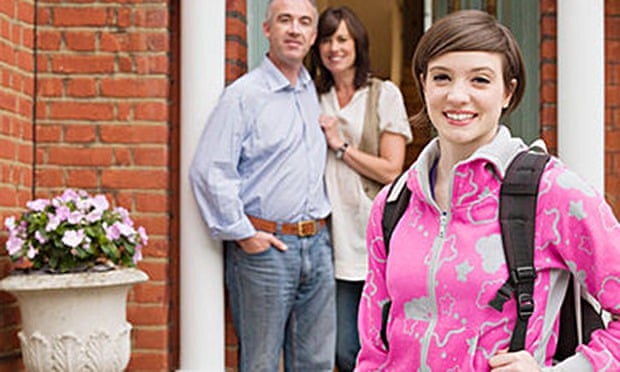 In her first few weeks as a Leeds University student, Bryony Lovell ate a meal of Pringles and Phish Food ice cream.
"It wasn't that I necessarily wanted to eat like that," says Lovell, who is about to enter her second year studying philosophy and politics. "It was just because I could."
Leaving home to start university is full of such small liberations for students.
Lovell describes university as "a halfway house" to adulthood, in which it is still acceptable to ring up your parents to ask for help and in which plenty of support is available from the university as well.
In fact, she arrived at university feeling confident in the kitchen because her mother taught her to make staples such as roast chicken, bolognese and cheese sauces before she left. "I try to cook something complex once a week," she says. "Then I have quite a few meals from what I have made."
But as a parent, it's normal to worry about how you child will manage away from home. If your child is leaving home in a few months time, here are some tips to help you both prepare.
How can you help prepare your child for leaving home?
Make sure they know how to do household tasks
Parents can help by making sure their children know how to use a washing machine, and have some idea about how much things cost and how to pay bills; even if they ignore all this advice completely for the first term it is likely that some will sink in by the second, or third.
Encourage your child to make an effort to make friends
Tim Westlake, director for student experience at the University of Manchester, says parents should encourage their children to read all the bumf they are sent by the university, not only to ensure they know about general admin and subject options, but about social events organised for their subject too.
"Even if they feel they have a lot of friends in halls they should go along so they can get to know people on the course," he says.
Jeremy Shoobridge, whose son, Jonathan, has just finished his first year at Kingston University, says he wishes he had put more emphasis on getting work/life balance right because he felt Jonathan "went slightly berserk" in the first term. "We did point out that the friends you make initially aren't necessarily going to be people you want to spend time with after a period of time," he says.
It's not all roses: prepare them for reality
Enjoy your empty house
It can be hard for parents too when children leave home. Westlake, whose eldest daughter left for university this year says he struggled: "There are a whole series of emotions parents go through."
But for Shoobridge one of these was relief. "When he finished his exams there was a lot of partying going on so it was a relief not having someone calling through the door at 4am," he says. "Obviously we're missing him, but it does make when he comes home really good."
What parents and their children have to say
'We took her with all her stuff… I shed little tear'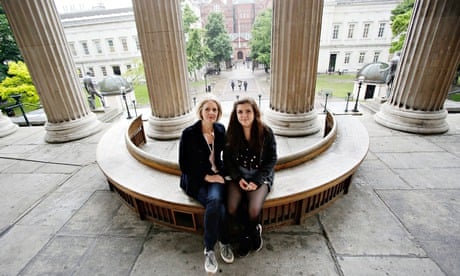 Amelia Walker, 19, a first-year anthropology student at University College London, says: "I felt really homesick for the first two days but not at all after that. You are so busy. I think you should go out as much as possible because that's how you meet new people.
"It seems like I'm quite sensible with money, but I'm not. And I got too drunk on my first night and that's what everyone remembered about me for the rest of the year, so I wouldn't recommend doing that."
Her mother, Sarah Walker, says: "I talked to her about money management but she's really good about that. For me, the biggest worry was personal safety. We live in a really small village in North Oxfordshire. Suddenly she was living just off the Euston Road in the middle of London. She completely took it in her stride. She would ring me and all I could hear was screaming sirens.
"We took her with all her stuff. I didn't cry, although I shed a little tear when we drove away. It coincided with my business stopping and my partner went to work abroad. And I was 50 just after she left. Everything came at once. I did a lot of things to the house that needed doing and thought long and hard about what I wanted to do. Once again, I really regretted not having a degree. I'm even considering doing one now.
"I dreaded her going but it wasn't as bad as I thought."
'Kids aren't big on phone calls, but Facebook can be good
Matt Smithies was ready for university. Having worked as a pub manager during his gap year, he was confident he would be able to look after himself. But when he went to the University of Sussex to begin his film studies degree in September 2012, he found being away from home and his friends was harder than he'd expected.
"The first week or two was really tough," he says. "I'd always thought, you go to uni and that's that. You'd hear of people dropping out and you'd think, 'how can you get all that way and drop out so quickly?'. But I considered it a couple of times because it can be so overwhelming."
In those early weeks Smithies went along to the Hummus Society as a way of meeting people. Meanwhile, a letter from home, posted as a surprise the day before he went to university, helped him keep things in perspective. "It helped me remember that this was the first week and inevitably I'd get into the flow of it and make friends, which I did," he says.
For his mum, Rosie Fiore-Burt, keeping the channels of communication open while giving Smithies the space he needed was the most important thing. "Kids aren't big on phone calls," she says. "But Facebook can be good. Maybe you're annoying if you send them a funny picture once a day, but maybe it also just lets them know you're there."
source: http://www.theguardian.com/education/2014/jun/27/parent-worries-child-leaving-home-university